When it comes to indulging in a luxurious and rejuvenating facial treatment, Curl & Glow Beauty Salon reigns supreme as the go-to destination in Surrey. With a focus on providing top-notch skincare experiences, Curl & Glow offers the Best Facial in Surrey that cater to a wide range of skin concerns and leave you with a radiant glow. In this article, we will delve into the world of facial treatments, highlighting why Curl & Glow is the ultimate choice for achieving flawless and radiant skin.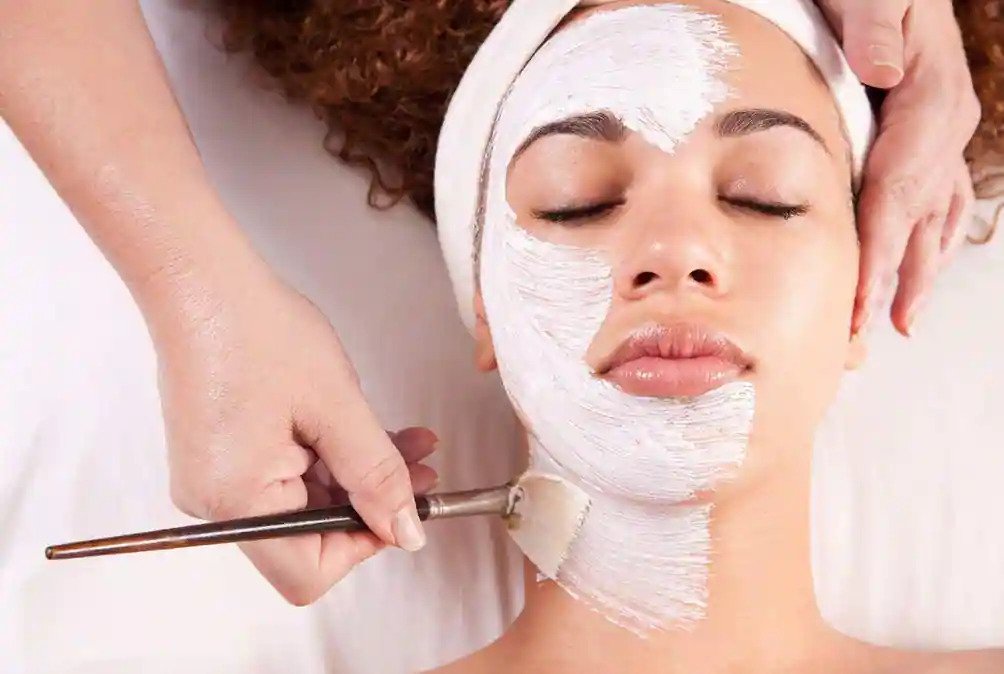 The Magic of Facials
Facial treatments have long been a cornerstone of skincare routines. These treatments offer not only relaxation but also tangible benefits for your skin. A well-executed facial can deeply cleanse, exfoliate, hydrate, and revitalize your skin, addressing issues such as acne, aging, and uneven texture.
Why Curl & Glow Beauty Salon Stands Out
Curl & Glow Beauty Salon distinguishes itself as the premier provider of the Best Facial in Surrey. Here's why:
Expert Aestheticians: The salon boasts a team of highly trained and experienced aestheticians who excel in delivering exceptional facial treatments, ensuring a pampering experience that caters to your unique needs.
Luxurious Environment: Curl & Glow provides a serene and upscale environment where you can unwind and indulge in a spa-like atmosphere, making your facial experience truly exceptional.
Tailored Treatments: Each client receives a personalized consultation to determine the most suitable facial treatment, addressing their specific skin concerns and goals.
Comprehensive Facial Offerings
Curl & Glow Beauty Salon & Spa offers an extensive menu of facial treatments designed to cater to a diverse range of skincare needs. Here are some of their popular facial services:
Experience the timeless allure of a classic European facial that includes cleansing, exfoliation, extraction, and a soothing mask. This treatment leaves your skin feeling refreshed and rejuvenated.
Combat the signs of aging with specialized anti-aging facials that target fine lines, wrinkles, and loss of elasticity. These treatments utilize potent ingredients to promote a youthful complexion.
For those struggling with acne and blemishes, Curl & Glow's acne solution facials work wonders. They deep clean pores, reduce inflammation, and help prevent future breakouts.
Hydrating and Rejuvenating Facials
Replenish and revitalize your skin with hydrating and rejuvenating facials. These treatments restore moisture, leaving your skin supple and glowing.
Customized Facial Treatments
No two skin types are the same. Curl & Glow offers customized facial treatments tailored to your individual needs, ensuring the best possible results.
The Curl & Glow Facial Experience
At Curl & Glow, the facial experience is designed to be a pampering journey that elevates both your skin and spirit. Their aestheticians use premium skincare products and innovative techniques to provide a transformative experience. From the moment you step into the salon, you'll feel the stress of the day melt away as you prepare for a facial treatment that revitalizes your skin and leaves you feeling refreshed.
Book Your Best Facial in Surrey
In conclusion, Curl & Glow Beauty Salon & Spa stands as the unrivaled choice for experiencing the Best Facial in Surrey. Their commitment to excellence, expert staff, and personalized care make them the ultimate destination for achieving your skincare goals. Embark on a journey to flawless and radiant skin by booking your facial appointment at Curl & Glow today.
The Benefits of Regular Facials
Regular facial treatments offer a multitude of benefits beyond immediate skincare. They promote blood circulation, which in turn enhances skin cell renewal, giving you a radiant complexion. Moreover, facials help in detoxifying the skin, removing impurities, and reducing congestion. Over time, this can lead to a clearer and more youthful appearance.
Curl & Glow Beauty Salon & Spa encourages clients to consider incorporating regular facials into their skincare routines. These routine sessions can help maintain the results achieved from specialized treatments, ensuring long-term skin health.
Expertise in Diverse Skin Types
One of the standout features of Curl & Glow is their expertise in catering to diverse skin types. Whether you have sensitive, oily, dry, or combination skin, their aestheticians are well-equipped to customize facials that address your unique complexion. This inclusivity ensures that every client receives a facial treatment that is not only effective but also tailored to their specific needs.
Client Testimonials
Discover firsthand accounts of clients who have experienced the Best Facial in Surrey at Curl & Glow Beauty Salon & Spa. These testimonials highlight the remarkable transformations and heightened self-confidence that result from their facial treatments. Real clients share their positive experiences, underlining the excellence and professionalism that define Curl & Glow.
Schedule Your Facial Retreat
Elevate your skincare routine and experience the Best Facial in Surrey by scheduling your appointment at Curl & Glow Beauty Salon & Spa today. Rediscover your skin's radiance and embark on a journey to lasting beauty and self-care.