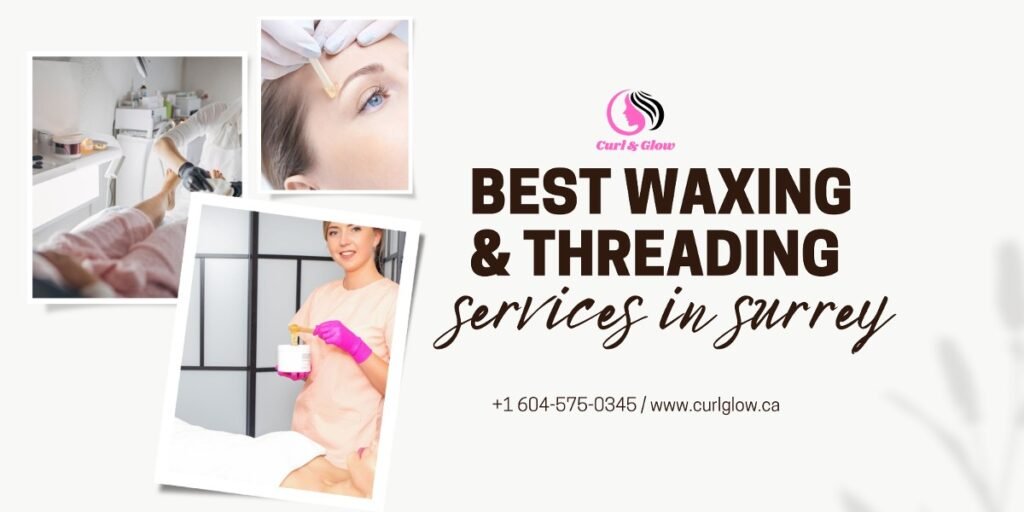 If you're looking for the best waxing and threading in Surrey, look no further. Our team of highly trained and experienced estheticians provides top-quality services that will leave you feeling confident and beautiful.
Our waxing services are perfect for anyone who wants to get rid of unwanted hair on their body. We use the latest techniques and high-quality wax to ensure that your skin is left smooth and hair-free. Our waxing services include everything from eyebrow shaping to full body waxing, so you can choose the service that's right for you.
Threading is another popular hair removal method that we offer. This ancient technique has become increasingly popular in recent years. Our team of threading experts is highly skilled in this technique, which involves using a piece of thread to remove hair from the root. Threading is a great option for anyone with sensitive skin or who wants a more precise hair removal method.
At Curl & Glow salon, we believe that everyone deserves to feel beautiful and confident. That's why we provide a range of services to help you achieve your beauty goals. In addition to waxing and threading, we also offer a variety of other beauty treatments, including facials, massages, and nail services. Our team is dedicated to providing personalized services that cater to your unique needs and preferences.
We understand that getting waxed or threaded can be a little intimidating, especially if you're new to the process. That's why our team of estheticians is trained to provide a comfortable and welcoming environment for all of our clients and provide the best waxing and threading in surrey. We take the time to explain each step of the process and answer any questions you may have, so you can feel confident and relaxed during your treatment.
In addition to our high-quality services, we also prioritize hygiene and cleanliness. We use only the highest quality products and maintain strict sanitation protocols to ensure that our salon is always a safe and clean environment for our clients.
Whether you're getting ready for a special event or just want to feel confident in your own skin, our team of estheticians is here to help. We provide the best waxing and threading in Surrey, so you can trust us to help you look and feel your best. Contact us today to schedule your appointment and experience the difference for yourself.